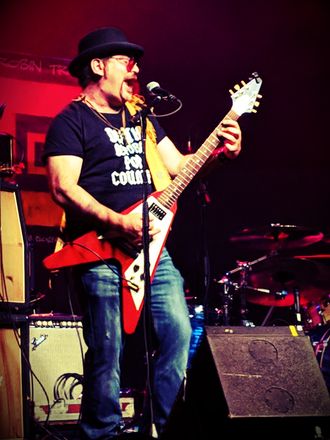 Matt Mason is an independent guitarist, singer/songwriter, bandleader, sideman, teacher, touring and recording musician living in Oklahoma.  
He started playing parties, nightclubs and dances around Bartlesville OK in his mid teens. Throughout multiple recordings and over 2200 gigs in 14 states he continues to be both a student and a lover of music. Familiar styles synthesize together to create... 
"progressive, alternative.. bluesrockandcountryroll from the heartland".
 2020 is shaping up to be a  busy, fun and creative year with new music, tour dates in new spots, session work, co-hosting 2 podcasts and generating other content on a variety of platforms.
2019 at a glance: 
Overcame career threatening hand injury sustained late 2018. 
Released Twistin' The Blues eP Jan 2019 
First live perf of the year 4/18/19 live on ABC KTUL CH 8 in Tulsa 
Released Be The Wolf/Live At Cain's Ballroom 4/20/19.. 
 opening act for Robin Trower, third time in Tulsa, 4/20/19 at the Brady Theater 
Performed  60 shows from May-Dec in 3 states… OK,MO,KS… solo and full band 
Co-hosted 24 episodes of the "Matt and Mark "Bout Music Podcast" for BandadviceTV 
Created additional 30 hours of content on social media platforms youtube, Facebook, Instagram 
Landed sponsorships from Capstone Music, OilFire Whiskey and Hellrzr Garage 
Nominated for "Tulsa Music Awards" in 2 categories: 
"Heartland Artist of the Year" and "Acoustic Solo Artist of the Year"
Press contact
918-809-5398
mwcokla1@yahoo.com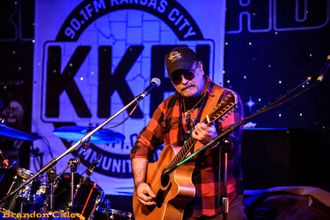 Notable Venues
Brady Theater Tulsa OK
Cain's Ballroom Tulsa OK
Red Dirt Relief Show Stillwater OK
Westport Saloon KCMO
Record Bar KCMO
Knuckleheads KCMO
Bucks Venice NE
Barley St Tap OMAHA NE
Gas Lamp DES MOINES IA
STURGIS SD
REGGIE'S   CHICAGO, IL
SXSW Austin TX
White Elephant FT WORTH TX
Magnolia Motor Lounge FT Worth TX
Adair's Saloon DALLAS TX
Gruene Hall TX
Luckenbach TX
Love and War In TX
Appeared as direct support with:
Robin Trower 3x
Foghat 2x
Molly Hatchett
White Lion
Asleep At The Wheel
America
Whitey Morgan
The Steepwater Band
Ted Russell Kamp